Case History – The Chelsea and Kensington Numeral painter, Nick Garrett
December 18, 2013
Nick Garrett Traditional Signwriting & Glass Gilding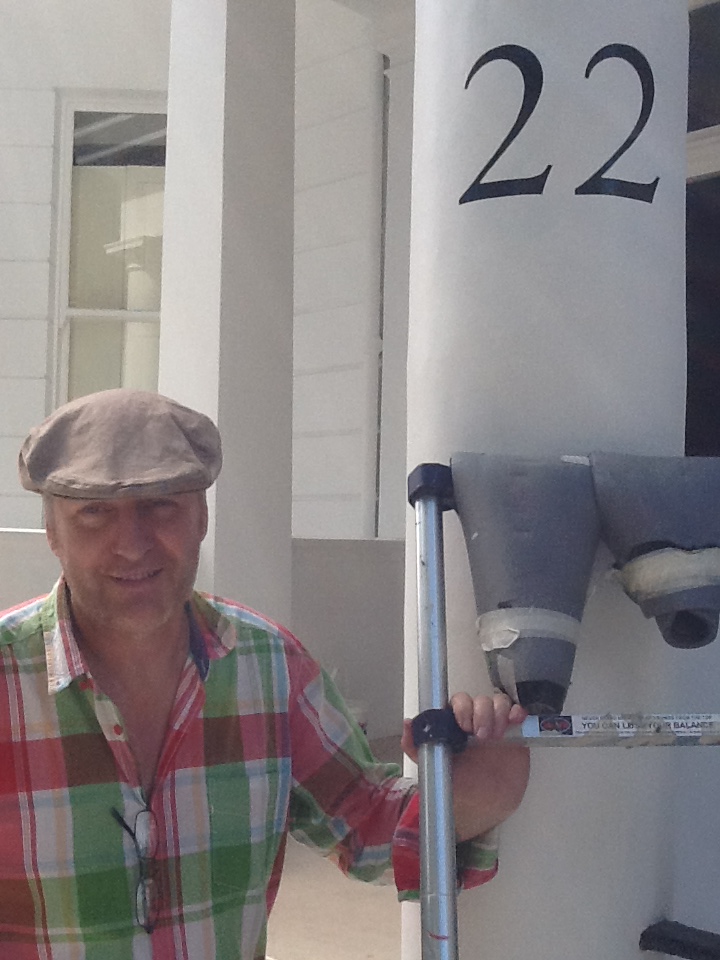 Writing numerals needs a fair bit of consideration – it's a tight mix of typeface design, craft and architectural art.
For this double pillar set above (Nos. 22 and 24 Cranley Gardens), which adorn a 9 million pound hotel, my sable brush and little pot of black paint had to reflect that value.
I first needed to establish the perfect match in style, sizing and position and immediately set off down Cranley Gdns with tape measure in hand.  Fairly straight forward I hear you say… nah… every number and every height setting was different on each set of pillars.
Measuring the heights, from deck of immediate neighbours Nos 2o and 26 I found whopping 20mm difference in numeral height positioning –  I decided on placing 22 in the balanced mean between the two differentials of c51" H and that of No.26 which was an inch and a half higher.
By sight I judged it about right at 51.5" for No. 22 and…
View original post 230 more words