Nick Garrett ART
Thoroughbred lineage: Supermarine S series airframes and the Rolls-Royce R series engines
Forenote
My grandfather George Garrett was designer of the floats for the Supermarine Spitfire shown below.
Proudly I hope you enjoy the article.
Nick Garrett
Desight
The S Series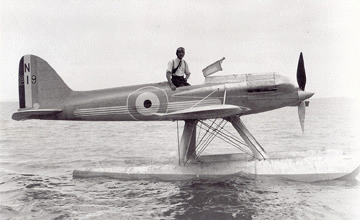 Supermarine S5
Designed by Supermarine 's brilliant Chief Designer Reginald J. Mitchell the Type 300 Spitfire was a thoroughbred design whose lineage can be traced back through Mitchell's 'S' series of high-speed racing floatplanes of the late 1920's that competed for the 'Coup Schneider' ('Schneider Cup') seaplane contests after the first World War.
These popular sea-plane races attracted aviations elite designers and pilots, spurring phenomenal advances in aerodynamic technology and high speed engine development during the years between the two world wars.
Advanced aerodynamics and airframe engineering were mated to unbridled horse power when Henry Royce developed a special R (R for racing) series of the Rolls Royce Kestrel…
View original post 369 more words